CCOT ~ Bringing You The Best Value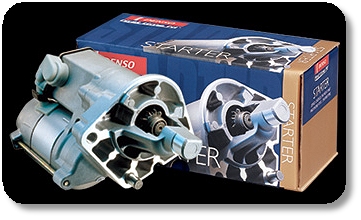 A big advantage of being the OE supplier is knowing the latest specification changes and product enhancements. This "inside" knowledge means you get the best remanufactured part on the market that's guaranteed to fit the first time. Each DENSO First Time Fit® starter and alternator goes through over 29 performance and safety checks. In addition, we use only the highest quality replacement components and OE-standard lubricants, creating the best value in the market today.
OE-standard Quality
DENSO can guarantee the quality of the product we produce because we are able to acquire cores from a variety of sources. Every core goes through a rigorous quality control process prior to being accepted for remanufacturing. If the core doesn't meet our stringent standards, it's sold to a core broker who will find a remanufacturer with lower standards. In the end, it all comes down to quality and DENSO produces the finest remanufactured parts on the market. Precision designed, performance tested, OE-standard quality — that's what the DENSO name stands for.