Power Steering Kit No Longer Available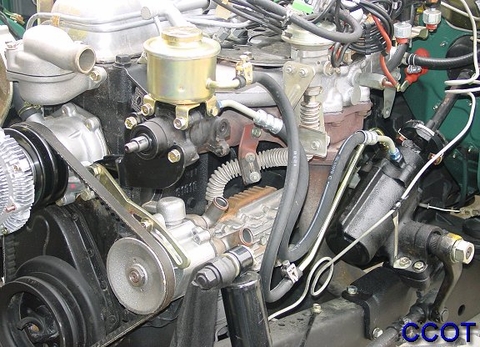 Original (style) Power Steering System, Complete...
Comprised of all factory Toyota components. We have installed hundreds of these Power Steering systems to our remanufactured Land Cruisers with outstanding results. Configured per stock Land Cruiser Power Steering which adds both pleasure to your drive and value to your Cruiser. This Power Steering System is made by CCOT and is an Option we have offered for 10 years (with little design change)...
All brackets included...


System ideal for 01 /'75 to 12/'78... with Air Cleaner on Passenger's Side and with Smog Pump...


Older Models: Note, for Engines 01/'75 and older without smog pump... you will have to mount PS pump on passenger side. 1971 (3-speed on column) and Older, change out steering column / housing with newer model... Also you need double pulley on harmonic balance and water pump... Also need to convert to floor shift (if 3-speed on column)...


Note: $200 Core / Exchange Charge for Gear Box and Gear Box Mounting Bracket...

Note: Power Steering gear Box may not align properly if your frame rail or steering column has ever been damaged / hit...We custom build and install each system before they are shipped. Some slight adjustments may have to be made to get an exact allignment on your FJ40
Power Steering Pump Discontinued by CCOT
Fits 01 /'75 to 12/'78
Complete Kit Includes
Upper and Lower PS Pump Bracket
Gear Box Mounting Bracket
Toyota Power Steering Gear Box (Rebuilt)
Toyota Power Steering Pump (Rebuilt)
High & Lo Pressure Hoses
PS system will not ship until your gear box and pedestal is received by CCOT.

No Longer Available
$1,463.70