Replace Old Channels Perfectly with OEM or Aftermarket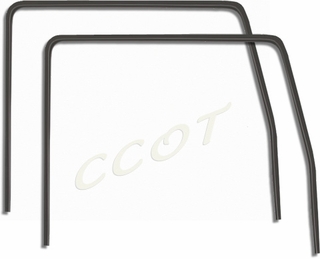 Seal out the weather
Eliminate window rattles
Shown Left - CCOT's NEW!
Chrome beaded Channel
Fits FJ40 - '75 to '84
A CCOT Exclusive Product
Click Photo to Enlarge
FJ40 Channel for all years
Installation Instructions
Caution:
Excessive force on window crank could damage window regulator. Be easy on crank (don't break crank / regulator when seating channel) and add WD40 or spread channel more to allow window to close.